We are a business law firm

We are a business law firm, as our work is primarily focused on commercial, corporate, international and EU law. Within these broad areas, we also regularly cover insurance and reinsurance, insolvency, intellectual property, real estate and environmental law.
Legal representation can be ensured before all levels of the Italian and the EU court system, as well as in the context of mediation and arbitral proceedings. Our partners have served several times as arbitrators and are therefore familiar with the relevant rules and procedures.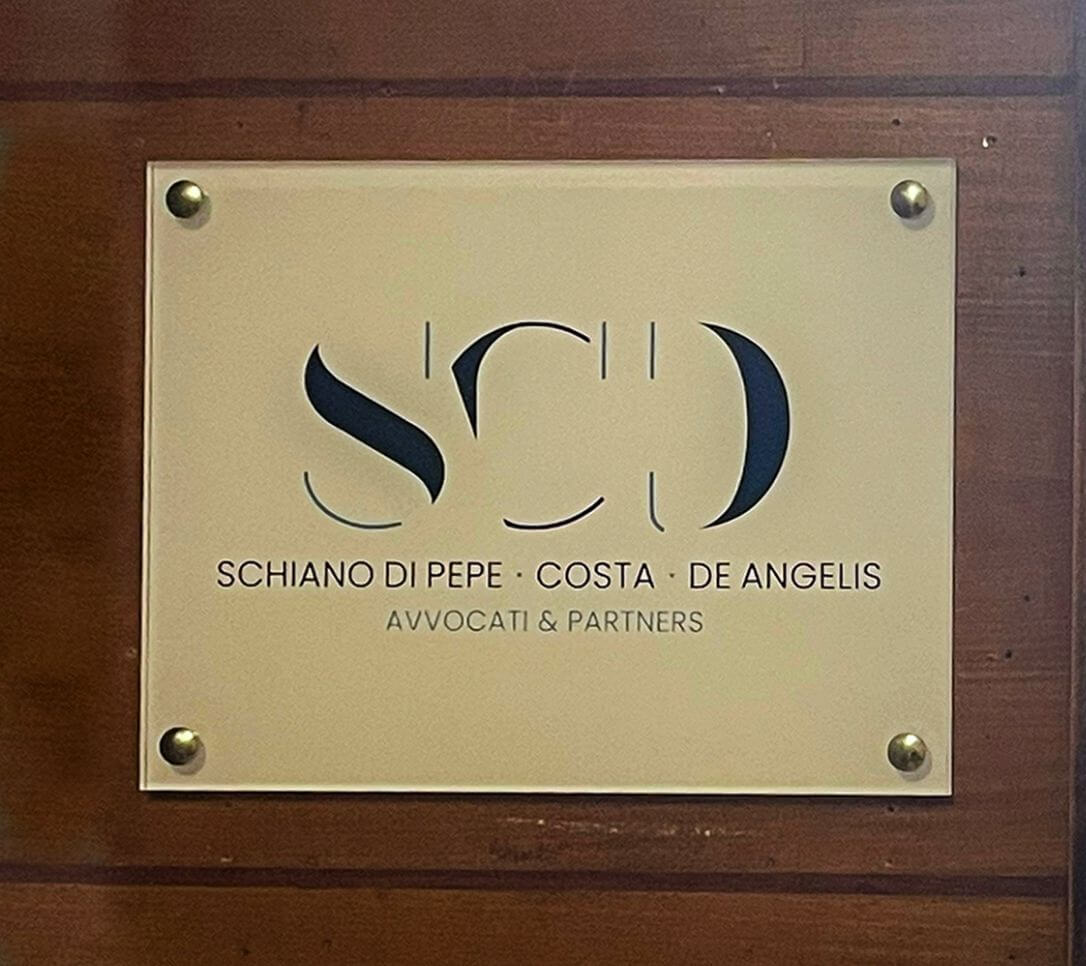 We try to be as flexible as possible in the interest of the client, which applies to our working method as well as to fee calculation and billing. In this vein, we are always ready to partner up with colleagues whenever we feel that an assignment feels partially outside our area of competence.
Our clients include multinationals, small and medium enterprises (sometime start-ups) as well as individuals. From time to time we act on behalf of sovereign States or international organizations and we are frequently advising foreign law firms on matters of Italian law.
A compact team of dedicated lawyers
Prof. Avv. Giorgio Schiano di Pepe
An extremely experienced and nationally recognized academic and practitioner able to deal with a number of areas of commercial law including, in particular, intellectual property and bankruptcy. Frequently appointed to represent sizeable bankruptcy estates in complex litigations.
Advises groups and companies (including State-owned) on a wide range of corporate law matter, including both ordinary and extraordinary operations. She has developed a special expertise covering real estate law, enjoyment of property and the regulation of acoustic pollution.
Prof. Avv. Lorenzo Schiano di Pepe
His practice covers a wide range of international business dealings and extends to niche areas such as public and private international law, regulatory aspects of EU law, environmental law, law of the sea and nationality law. He is also active as an arbitrator and as an expert witness on Italian and EU law.
Regularly advises Italian and foreign companies and individuals on commercial and corporate matters. Among her areas of expertise is bankruptcy law, having also been appointed by Italian courts as a legal advisor to bankruptcy administrators. She is also a mediator.